....
IHR VERLÄSSLICHER
PARTNER SEIT
ÜBER 50 JAHREN
..
YOUR RELIABLE
PARTNER SINCE
50 YEARS
....
Photo: Bundesheer/Horst Gorup
....
Komplettlösungen realisieren
..
Implementing complete solutions
....
....
Atlas Aerospace berät Sie in fast allen Bereichen der Geschäftsabwicklung. Gerade unsere Unternehmensgröße und die daraus folgende Flexibilität geben uns die Möglichkeit, Ihnen unbürokratische schnelle Hilfestellung zu leisten. Unsere gewachsene professionelle Erfahrung steht Ihnen als Kunde bzw. Lieferant oder Hersteller in den folgenden Bereichen zur Verfügung:
Marktanalyse
Lokale Repräsentanz
Distribution/Vertrieb

Projektentwicklung

Neue Vergaberichtlinien

Ausschreibung

Angebotslegung

Kaufvertrag

Projekteinführung, -durchführung

Logistische Beratung

Technische Systemintegration

After-Sales-Service
..
Atlas Aerospace consults your company in nearly all business stages. Especially our company size and consequentially our flexibility give us the opportunity to support you with unbureaucratic and rapid assistance.
Our expert knowledge - accumulated and refined over the years - is at your disposal in the following phases:
Market Analysis

Local Representation

Distribution/Sales

Project Development
New Procurement Regulations
Tender
Proposal Management
Purchase Contract
Project Implementation and Management
Integrated Logistic Support
Technical Systems Integration
After-Sales-Service
....
....
GETESTET VON
DEN BESTEN
FÜR DIE BESTEN
..
TESTED BY
THE BEST
FOR THE BEST
....
....
Austestung und Problembehebung
..
Testing and Problem Solving
....
....
Im Prüf- und Messlabor von Atlas Aerospace können wir auf unkomplizierte Weise alle wichtigen Tests und einfache Verbesserungen vornehmen. Das Labor ermöglicht Ihnen Ihre geplanten Vorführungen für den Kunden vorzubereiten oder gemeinsam mit dem Kunden technische Lösungen zu finden. Austestungen, Fehlereingrenzungen, Fehlerbehebungen, Anpassungen, Löt- und Montagearbeiten, etc. können bei uns durchgeführt werden, da sämtliche Prüf- und Messgeräte oder elektronische Handwerkzeuge vorhanden sind.
..
In our test facilities we solve technical problems and make basic improvements in an uncomplicated way. The laboratory enables you to prepare your demonstrations for the customer or find technical solutions together with the customer. Debugging, error containment, error correction, adaptations, solder and assembly works, etc. can be done, as all the test units and measuring devices or electronic hand tools are available.
....
....
LANGJÄHRIGE
PARTNERSCHAFT
..
LONGTERM
PARTNERSHIP
....
Photo: Bundesheer/Michael Schwarzl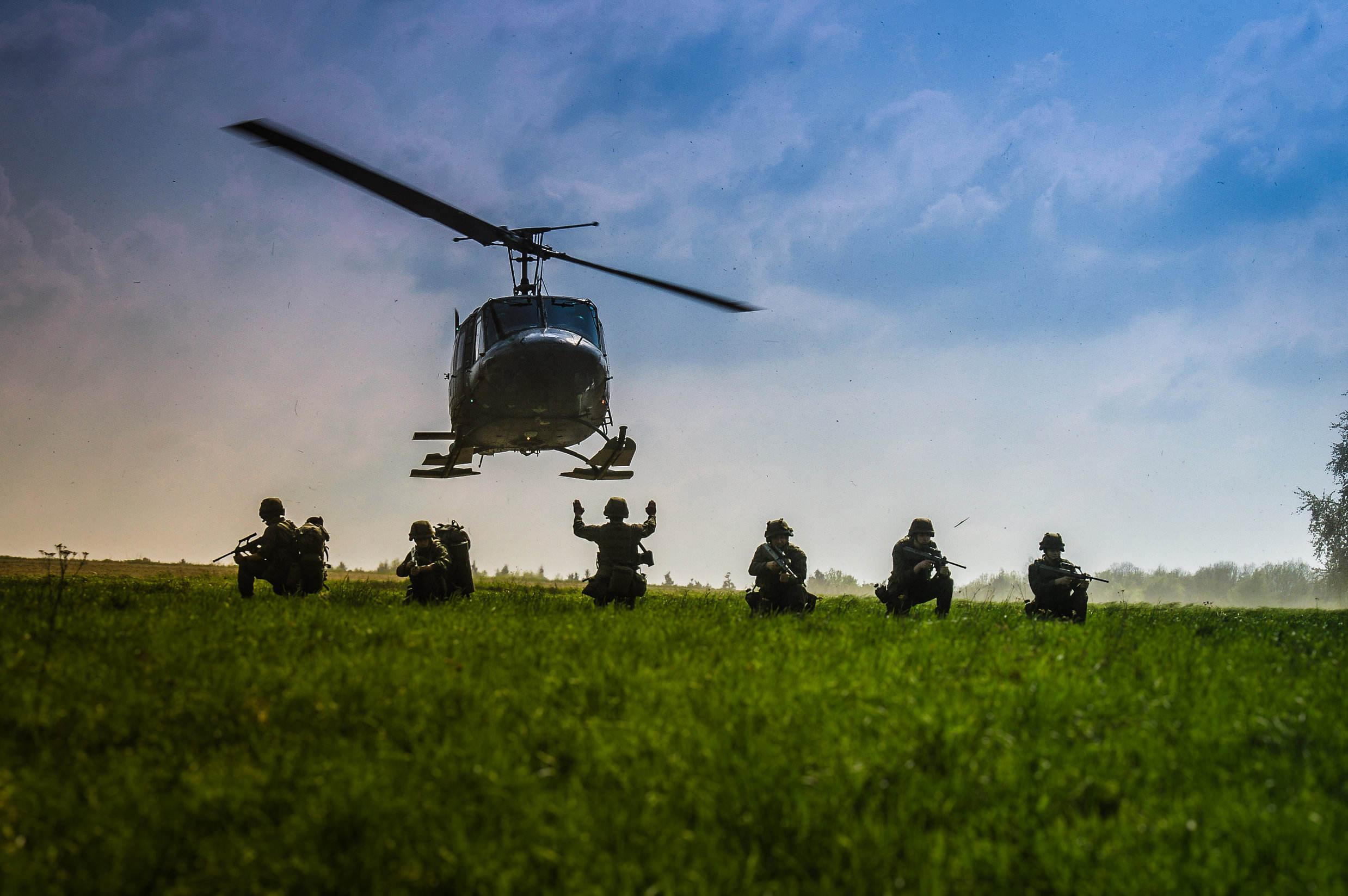 ....
Unsere Mission: Erstklassige Betreuung
..
Our Mission: First Class Support
....
....
Wir wissen wie wichtig die jahrelange technische Nachbetreuung nach dem Geschäftsabschluss für einen zufriedenen Kunden ist. Schwierigkeiten treten oft erst in dieser Phase der Projektabwicklung auf. Daher erledigen wir - so gewünscht - die gesamte Ersatzteilversorgung der verschiedenen Produkte. Einige Geräte sind seit über 20 Jahren im Einsatz und bis heute versorgen wir die zuständigen Stellen mit der notwendigen Ausrüstung. Gerade in dieser Phase zeigt sich wie zuverlässig und flexibel ein Unternehmen agieren kann. Weiters kümmern wir uns um eventuelle Modernisierungen und beraten bei Durchsetzung von Verbesserungsvorschlägen. Dazu zählt:
Einschulung
Training
Produktbetreuung
Dokumentation
Nachversorgung
..
We know how important a good after sales service is for a satisfied customer. Difficulties often arise in this phase of project settlement. That is why we execute - if desired - the whole spare part maintenance of the different products. Some units are in use since more than 20 years and we still provide the responsible authorities with necessary equipment. Exactly in this stage it is reflected how reliable and flexible a company is. Additionally we take care of potential modernisations or upgrades and advise with the enforcement of improvements. This means:
Introduction

Training

Product Support

Documentation

After-Sales-Service
....